THE BEST KITCHEN CABINET CLEANER -WOOD AND METAL RESTORATION PRODUCTS EVER INVENTED.
MADE IN SKIATOOK,OKLAHOMA SINCE 1981
My wife got this desk at a garage sale so I decided to take a few pics for your website as you suggested. Use them as you see fit. Sorry the bottle of the Rejuvenator is so dirty Ive used it a lot. --- Casey from Texas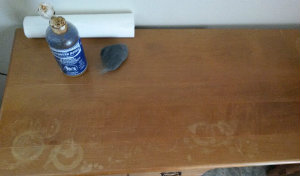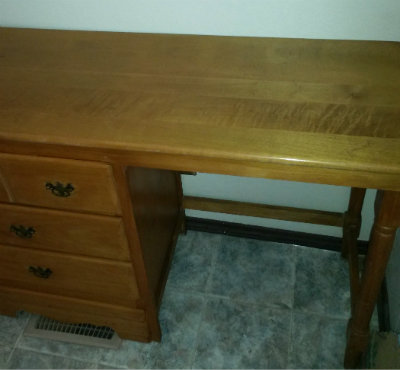 The Victorian House rejuvenator to helped us sell our last house . We used it on our kitchen cabinets and bathroom cabinets and the wood trim that was scratched up. Our house sold in record time. I love the 1-2-3 thing on the website. Thank you for a product that Really Works. The Crumm Family --Oklahoma
BEFORE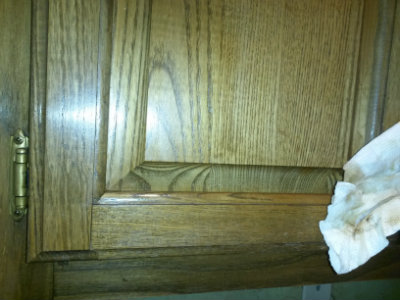 AFTER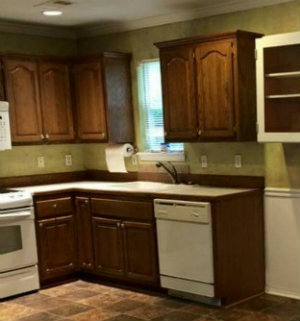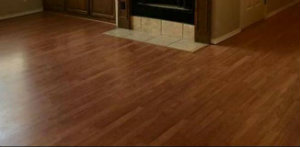 THIS IS A LAMINATE FLOOR THAT WAS DULL FROM PRODUCTS I USED FROM THE BIG BOX STORE
SO I SAT DOWN AND DID THE WHOLE THING. THERE ARE NO LAPS MARKS SO YOU CAN STOP AND START AS YOU LIKE.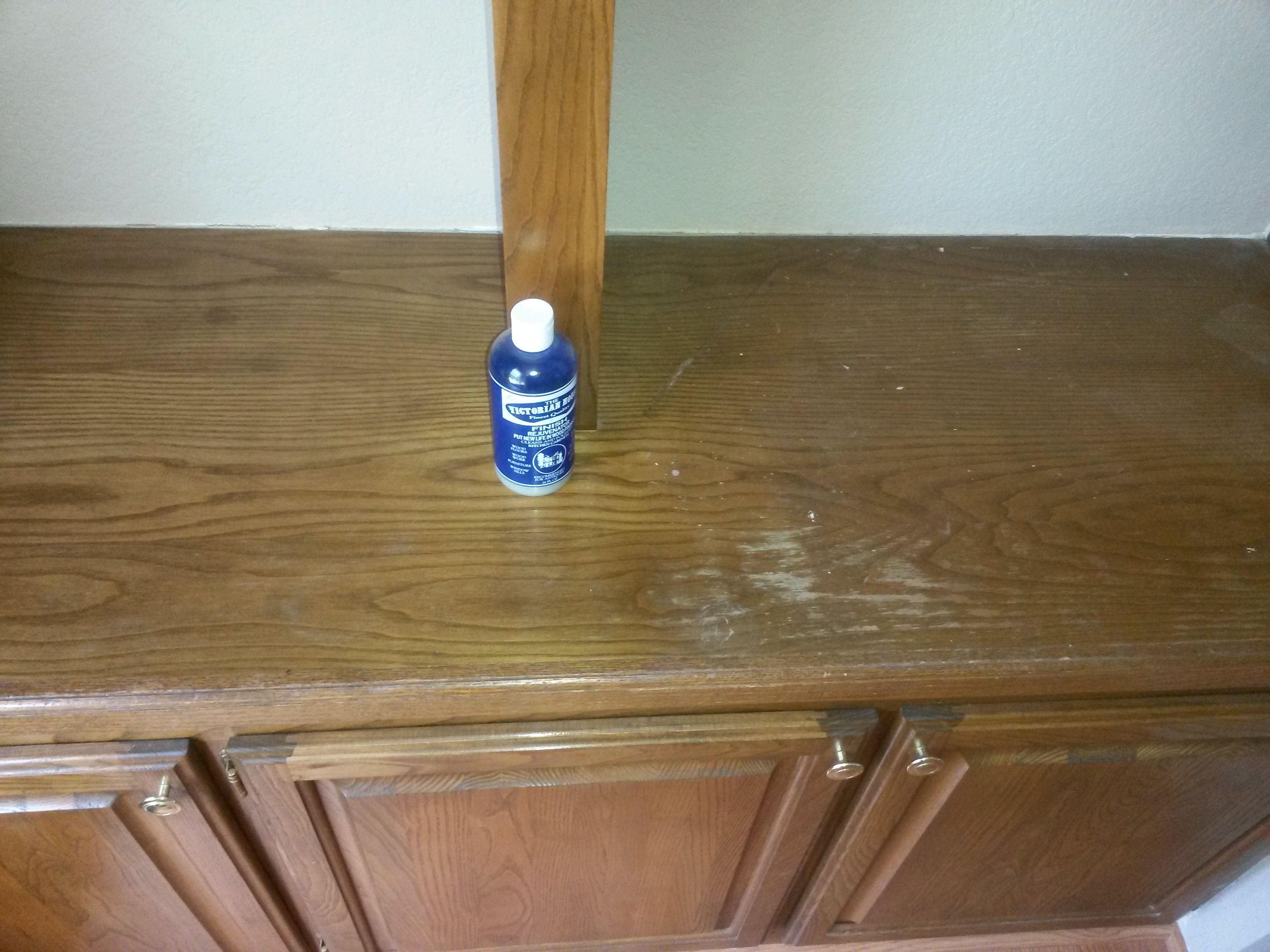 THE WHITE WATER RINGS DISAPPEARED..THIS WAS A BUILT IN NEXT TO MY FIREPLACE.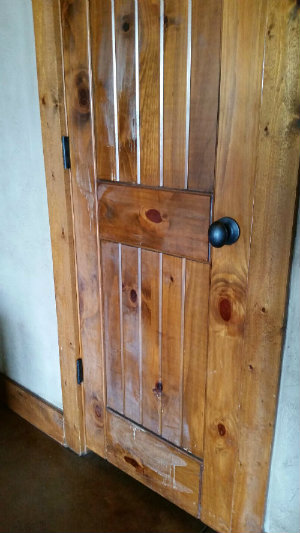 Purchased this house in Okc and the wood had been cleaned with something that turned it white and milky. We purchased The VIctorian House Rejuvenator at the Fair in hopes it would help and with just one application the wood looks great. This door picture is just the section next to the door handle that is done. I got so excited I forgot to take an after shot. The entire Kitchen --ever single door was hazy. I did only the bottom half on this one. It is a wonderful product and I will never be without a bottle under my kitchen sink. Thanks Carol- OKC.
Eliminates the white faded areas and they don't return. Thank you for a product that really works.
worked like magic.
This stuff is magic.
customer from facebook.
this chair back was gummy and sticky and the rejuvenator took it right off and left the wood nice without any oily fingerprints.
this is from one of our booths at the home show.
this is an antique domino table..it was almost like a formica or linoleum material but the rejuvenator made it shine like new again.
These cabinets were in my Moms house and they had a thick nicotene buildup. The Rejuvenator made them look great and removed the smell.
Before and after..the door on the left is not finished.
I have worked on old radios for years and this product has saved so many of the original finishes I can't even count. THanks for a product that really works. Topeka Ks
Bought the house with wood work looking like this from the big dogs of the previous owner..One application and after a year it still looks good. Ordering for the floor now.
before and after from a customer in Owasso.
Notice the date...its an oldie but goodie. 2005.