THE BEST KITCHEN CABINET CLEANER iNVENTED FOR ANTIQUES--USE FOR ALL YOUR WOOD.
MADE IN SKIATOOK,OKLAHOMA SINCE 1981
ITS AS EASY AS 1-2-3....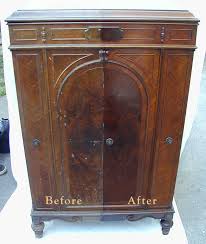 You will need.== Finish Rejuvenator- #0000 Steel Wool Pads- Good absorbant Paper Towels such as Bounty or Viva.
1.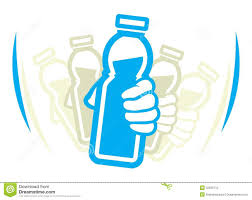 SHAKE IT UP...AND SHAKE IT OFTEN! ITS A CLEANER AND AN OIL AND SEPARATES QUICKLY.
USE IT DIRECTLY FROM THE BOTTLE AND SHAKE BEFORE YOU APPLY MORE You will notice the color is a yellow or milky--thats correct.
(You will notice your bottle is not filled to the brim--this is intentional so you have plenty of room to blend the cleaners and oils together.)
2.

Cut several pads of #0000 steel wool in 3 pieces..PUT the Rejuvenator directly ON a portion of the #0000 STEEL WOOL/ ITS YOUR APPLICATOR ONLY NOT A SCRUBBERAND LETS THE OIL PENETRATE THE FINISH ...
LEAVE YOUR DOORS UP--AND APPLY LIBERALY AS THOUGH YOU ARE PAINTING ON A NEW FINISH.
IF THE APPLICATOR DRAGS OR PULLS ITS NOT WET ENOUGH SHAKE AND APPLY MORE TO THE PAD..
3.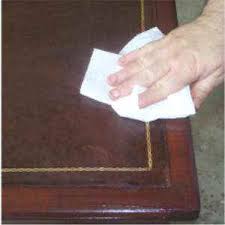 WIPE OFF ALL RESIDUE WITH A GOOD PAPER TOWEL LIKE BOUNTY OR VIVA/ do not allow the product to dry or you will have to reapply. Do Not use a rag or cloth-=BECAUSE A RAG OR even a CHEAP PAPER TOWELS WILL LEAVE RESIDUE AND IT will BE DULL..
BUFF UNTIL YOUR TOWEL IS CLEAN AND YOU CAN RUN YOUR HAND OVER THE SURFACE WITH NO OILY RESIDUE OR FINGERPRINTS.
The Finish Rejuvenator is not a dusting oil..it penetrates and leaves NO RESIDUE. Its a repair for all the wood surfaces in your home or rv.safe for children or pets because its in the finish. Buff off more than you applied--this means your towels are going to have residue from grease, grime, dirt, wax, nicotene, soot from fireplaces or gas heat. (If it does dry you will need to reapply.)
Sticky build-up is gone and the finish is back to original. You are bringing back whatever it was so If it had a high shine it will again, if it was a matt or dull finish it will still be the same. If there is no finish left in some areas there will be dull areas. Because this product has no wax, color or silicones you may use any finish or paint over the application. Just make sure all residue is buffed off. Wait a day or two.
If there are areas where finish is down to bare wood you can add color with stain but do this AFTER the Rejuvenator to be sure to get the color correct.
FOLLOW THE DIRECTIONS--
#IF YOU DON'T SHAKE IT -IT WONT WORK,
#IF YOU DON'T USE THE #0000 STEEL WOOL -IT WONT WORK,
#IF YOU DON'T WIPE IT ALL OFF WITH A GOOD ABSORBANT PAPER TOWEL- IT WONT WORK.
DO IT RIGHT AND DO IT ONCE.--Will never harm any finish... The Only wood cleaner you will ever need.
5 MINUTES A DOOR AND LASTS FOR YEARS.
SAFE TO USE FOR ALL THE WOOD IN YOUR HOME, OFFICE Or RV! ANYWHERE YOUR WOOD LOOKS LESS THAN PERFECT--
*KITCHEN CABINETS * ANTIQUES * WOOD FLOORS * FRONT DOORS WITH SCRATCHES OR A FADED FINISH
PANELLING * WOOD WORK * BASE BOARDS *WINDOW SILLS * FINE FURNITURE * TABLE TOPS- GUITARS AND GUNSTOCKS
* PET SCRATCHES * DRY LIFLESS FINISHES * ALL RESTORED IN ONE APPLICATION.
ALL WOOD- EVEN PRESSED WOOD. GREAT FOR TEAK, LEAVES NO RESIDUE. EVEN WORKS FOR FORMICA AND FIBERGLASS.
Invented for antiques over 30 years ago. Use For ANY WOOD in your home, office or rv that looks less than perfect.