THE VICTORIAN HOUSE FINISH REJUVENATOR
WORKED FOR ME Troy on 3rd Apr 2017
I was about to spend a fortune on wood floors in a flip house. This saved me time and money. Great Products
Judd on 9th Aug 2016
Had ordered a single bottle and did spots all over the wood in an old apartment building in Okmulgee I am renovating.
I have to say this is the only product I have ever ordered on line that did exactly what it says it will do.
I ordered this Special and was very grateful for the Free Shipping.
I found out that the product is sold here in town at the antique store so I have turned on several of my friends and family to the product.
I will tell you this is a great product and its saved me a LOT of money and time. Thanks
6 -Finish Rejuvenator Wood Cleaner- SAVE $25.00-Your Best Value- Shipping Included!
MADE OUR BIG JOB SO EASY J and J on 8th Aug 2016
Of course I bought a single bottle first but soon figured out that it was gonna work great on our renovation on an old apartment building in Okmulgee,Oklahoma.
Love the fast shipping from a company right here in our home state. We have about 15 more apartments to do and the wood work is not painted--lucky us.
We have found it easy to just do about a 5 foot section at a time and wipe as we go. The doors are all solid oak and the trim is mostly a pine with all original finishes.
Excellent product. We got free Shipping which was a plus.
THE VICTORIAN HOUSE KITCHEN CABINET CLENAER --JUST THE RIGHT SIZE. Rachel on 5th Sep 2016
thanks for adding this selection. I often order the product so I know it works very well but even the 2 bottle special wasn't always what I needed for my job.
I flip houses and buy and sell antiques so I use quite a bit. Thanks again..the shipping included really helps a lot on my budget.
6 -Finish Rejuvenator Wood Cleaner- SAVE $25.00-Your Best Value- Shipping Included!
THE VICTORIAN HOUSE FINISH REJUVENATOR WORKS WAY BETTER THAN ANY ORDINARY DUSTING OIL Amy from Tampa on 22nd Sep 2016

I was using orange oil and murphys with No results and getting more and more frustrated because this was my first house and I didnt have money for new cabinets.

The grease was bad but it also was a smoker and it had a nicotene smell. I read about the Finish Rejuvenator and saw the comments so I decided to try what the professionals use.

It works- what can I say. I will use it again - it saved me from having to spend a fortune. The brass cleaner made my handles look good but I ended up replacing them for newer ones. Thanks

Sampler 4- Products -1 Finish Rejuvenator- 1 Brass and Copper - pkg.Silver Plus Cloths and #0000 applicators- SHIPPING INCLUDED!

BEST FURNITURE REJUVENATOR

RL on 23rd Dec 2016

Best furniture rejuvenator

2 -Finish Rejuvenator -Average Kitchen Size-Plus 12 pack #0000 applicators-Shipping Included!

JUST WONDERFUL= EVERY ONE OF THEM.

Rachel2135 on 17th May 2016I had used the Finish Rejuvenator many years ago and love the product.

I wanted to try the brass cleaner and was very happy with the ease and the fact it has no order and harsh chemicals.

The Silver cloth was a little messy with the white powder in it but after I used it for a while it was no problem.

It doesn't remove Heavy tarnish but it made my jewelry shine and left no oily residue.

Sampler 4- Products -1 Finish Rejuvenator- 1 Brass and Copper - pkg.Silver Plus Cloths and #0000 applicators- SHIPPING INCLUDED

AMAZED AND VERY SATISFIED with THE FINISH REJUVENATOR

Ms. Cullar from Wichita Falls on 26th Feb 2017I purchased this special at the Home show in Wichita Falls and since you were going to be there Sunday

I went home to TEST it out and make sure it was going to work. It sure did and I was so satisfied I went back for more and posted on my fb page to my friends.

Thank you for a product that really works. I sent picutes that I hope you can use for your webite.

Thank you so much for the Pictures and I will definitely use them on my web page. See you next years. The Victorian House

MAGIC STUFF..REJUVENATOR

Natilie P on 20th Feb 2017

HI! This is my second time ordering this product! I used it on my nieces cabinets, she just moved into her new home and the cabinets were disgusting to put it mildly.

This product brought them back and then some!!!! Thank You So Much for the Review. I appreciate the compliment. Keep up the good work. DJ
THE VICTORIAN HOUSE FINISH REJUVENATOR SAVED ME MONEY!!
TROY ON 5TH SEP 2016
Just purchased a home and of course was on a tight budget so with all the products I read about decided on this and it sounded so amazing
I figured it was too good to be true. I am totally pleased with the results.
I have passed on your website to all my friends and even the ones who are living in apartments have used it because it is so economical.
I only used about 1 and a part on my kitchen so now everyone has had a sample...Thanks for an excellent product.
I really like that its made in the USA Im a Texas football fan so Oklahoma is a bit of a stretch. Just kidding.
GREAT SERVICE--KITCHEN CABINET CLEANER THAT WORKS.
GINA on 27th Aug 2016
I have not been a DIYer for long but I bought a house to flip and this stuff has saved me a ton of money on the woodwork and cabinets and even the front door.
I love the Specials you guys offer. I talke to Doris and she advised me on a lot of my concerns--even about stuff that didn't pertain to her product. Thanks for a product made in the USA
SILVER NEVER LOOKED SO GOOD.
TARA on 29th Mar 2017
I used this cloth for some estate Indian Jewelry. it turned out beautiful.
Some was so tarnished I had to dampen the cloth just a little for a bit more abrasion.
I really liked that it has no smell and no black oily paste to leave down in the intricate design.
I will be order more. 2 cloths lasts a long time.
Silver Plus Polishing Cloth-
Teka ,the reason the cloth is a bit messy in the beginning is to make sure that the cloth lasts. I have found that after a few uses it isn't messy at all and I have even took it out and shook it a bit before I used it to make it less messy. One thing we know for sure is we want you to be able to use the cloth for many items.
THE
GREAT PRODUCT -SILVER PLUS BY THE VICTORIAN HOUSE PRODUCTS
Teka on 9th Aug 2016
This Rag works great. I love the fact that it is not greasy and leaves no residue. The only reason I gave it less than 5 stars is because it is a little messy when you first start using it from the white powder. I am a jewelry maker and sell at the flea markets and have ordered several to sell at my booth.. Thanks
Silver Plus Polishing Cloth-Clean Tarnished Silver with No Mess -2 Cloths per Pkg.-The Victorian House Products-PLUS SHIPPING
NO MESSY BLACK PASTE LOVE THE VICTORIAN HOUSE PRODUCTS
Sarah from Dallas on 8th Aug 2016
I love this loopy cloth. Its like magic for my jewelry. It is a bit messy with the white powder in the beginning but the more you use the the better it works. I also used it on some intricate antique silver and it didn't leave the green pasty stuff behind like the paste I used before. Thanks for the prompt shipping too.
THE VICTORIAN HOUSE BRASS AND COPPER RESTORER
ITS JUST THE BEST BRASS CLEANER I HAVE EVER USED.
Suzy Q on 22nd Sep 2016
Had a family tray with lots of very heavy patterns that had so much green paste in it I was ready to just get rid of it. I got it clean in no time with the Brass cleaner and was amazed that it didn't stink. It is a liquid that looks like water- I was expecting a paste I suppose but it just made the tarnish dissappear. Wonderful product. I may have to try the wood cleaner next.
KITCHEN CABINET, FURNITURE AND ANTIQUES CAN LOOK NEW AGAIN. CLEANER AND RESTORER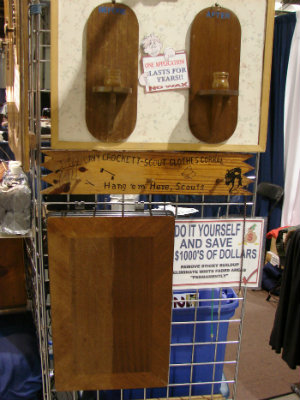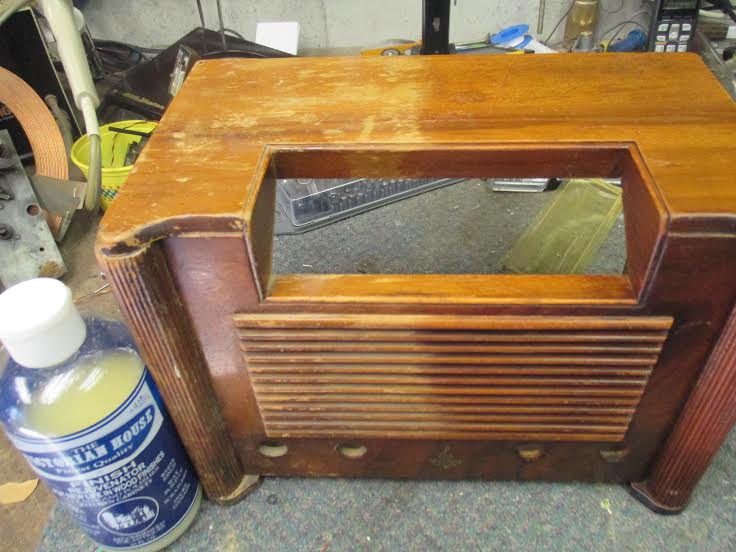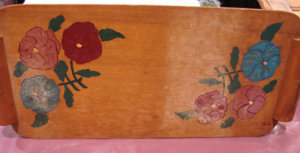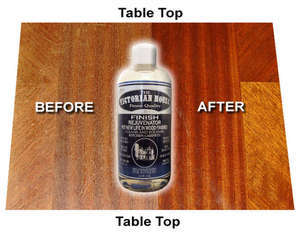 HERES MORE INFORMATION ABOUT THE FINISH REJUVENATOR and YOU CAN ASK QUESTIONS TOO.
Invented for Antiques over 30 years ago and sold in antique stores but now its available online.
DIY WITH THE FINISH REJUVENATOR AND SAVE MONEY!!!
Don't Spend Thousands of dollars to Refinish-Replace or even Reface!
The wood in your home is a major investment--Protect it with The Finish Rejuvenator
Use what the Experts have used for over 30 years. Used in museums.
Compare that to your alternatives that can cost thousands$$$.
Sell your house faster and for more Money-Realtor Reccommended.
House Flippers, Remodelers, DIY-ers, Apartment Owners
(IF YOU WERE AFFECTED BY THE FLOODS THIS SPRING READ ON!!)
The Victorian House Finish Rejuvenator is the best Kitchen Cabinet Cleaner ever invented-
The oil base product penetrates into the finish and clears out things like scratches or white rings.
Its not a colored varnish that covers scratches it PENETRATES into the finish and will last for years--
REJUVENATOR-DISSOLVES GREASE AND GRIME AND YEARS OF HEAVY BUILSO YOU CAN WIPE IT AWAY
WITH NO OILY RESIDUE LEFT BEHIND.
The Product is Not a cover up and leaves no oily residue..
Not like anything you have ever used.
Use it once and it Lasts For Years!!!
SAFE TO USE FOR ALL THE WOOD IN YOUR HOME, OFFICE Or RV! ANYWHERE YOUR WOOD LOOKS LESS THAN PERFECT-
*KITCHEN CABINETS * ANTIQUES * WOOD FLOORS * FRONT DOORS WITH SCRATCHES OR A FADED FINISH
PANELLING * WOOD WORK * BASE BOARDS *WINDOW SILLS * FINE FURNITURE * TABLE TOPS- GUITARS AND GUNSTOCKS
* PET SCRATCHES * DRY LIFLESS FINISHES * ALL RESTORED IN ONE APPLICATION.
ALL WOOD- EVEN PRESSED WOOD. GREAT FOR TEAK, LEAVES NO RESIDUE. EVEN WORKS FOR FORMICA AND FIBERGLASS.
Because it Brings back the original COLOR AND SHINE -every door looks alike, all the wood work and trim will all look the same-from start to finish, with no added color and no wax to build-up. Stop and start as you like there are no lap marks. Work at your own speed- the first area will look like the last no matter how long it takes to finish. Its Not just a layer of varnish OVER the dirt and grime.
Oil base products are not safe for BIRDS of any kind and can not be made non-toxic.
The Oil base product penentrates into the finish you already have and all excess is wiped so it is safe after using
on table tops and furniture- will not harm even small pets .
Adequate ventilation is advised- of course -but it is not accumulative or combustible product like a stripper for instance.
The odor is gone within 24 hours. It is not a perfume it is a OIL smell. Not oranges or lemons. Petroleum based oils to penetrate into petroleum based finish. Its not rocket science to penetrate it has to be the same kind of oil.
Feel free to ask questions.
The Bottles we use are 16 ounce capacity. We do Not Fill the bottle to the top because it has to be shaken before it will blend the cleaners and Oil. This is normal.
918-396-4636 phone or text.
victorianhouse08@gmail.com
www.thevictorianhouseproducts.com