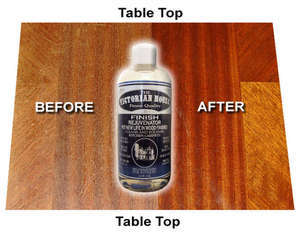 SELECT THE SIZE YOU NEED.
Order 1 bottle for antiques and furniture care - 2 is enough for an average kitchen, 3 for a large kitchen, and 6 is enough for the entire house. Order today.
The more you order the better price you can get and save on shipping.
Kitchen Cabinets can look new again--antiques stay original.
This product is not a cover up its a repair. One easy application lasts for years.