The Wood Finish Rejuvenator- Select your package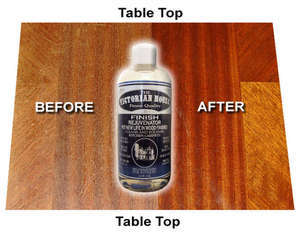 SELECT THE AMOUNT YOU NEED.
Order 1 16 ounce bottle for antiques and furniture care -
2 BOTTLES enough for an average kitchen,
3 BOTTLES for a large kitchen, or kitchen and bathrooms
6 is enough for the entire house. Baseboards, wood floors, furniuture and antiques. If its wood it will look great after on easy application. Order extra to save money it doesn't loose its strength.
Kitchen Cabinets can look new again--antiques stay original.
This product is not a cover up its a repair. One easy application lasts for years.