SHAKE IT UP = PUT IT ON = WIPE IT OFF. EASY! Leaves no oily fingerprints or buildup.
Let us help you Clean your kitchen cabinets.
It is difficult to estimate the amount a finish will take. If it is extremly dry it can use more and if it has really heavy buildup you will put it on thicker.
This is what our customers have let us know over the years-
1 BOTTLE will clean AND repair the finish on a lot of furniture or antiques- I can usually do a dining table and 4 to 6 chairs.
2 BOTTLES FOR An Average Kitchen (say around 20 cabinets)
3 BOTTLES For Larger Kitchens there is a Great 3 Bottle special.
6 BOTTLES --Special For Those Big Jobs (floors, baseboards, the entire house) or just stock up and save money!
If your wood looks white and faded from water, heat, sun or steam it needs the OIL that it has lost replaced- not lemons or oranges or soap and definitely not wax or color over the dirt.
If you can run your hand over the finish and its Not falling off it can be saved!!
Never scrub, apply wet and even and let the product loosen the GUNK..wipe it away.
One application and the finish is clear again and you will see the Original color and shine return and the white faded areas and surface scratches are gone
and do not return.
OUR PRODUCTS REALLY WORK AND WE PUT IT ON THE BOTTLE!
THE OTHER PRODUCTS - Don't tell you they will dissolve the grease (MOST can't). Most have WATER that makes grease gummier. Orange oils, oil soap, Old English-Amish stuff--they're all alike they lay on the surface and cover up problems then dry out and leave buildup.
THE OTHER PRODUCTS- Say they will put a New finish right over the old dirty one. That can't be good. How can that last?
THE OTHER PRODUCTS- Have Color and even wax that builds up. Smearing color on the surface to cover scratches will fade out and the scratches are back amd you're left with more buildup.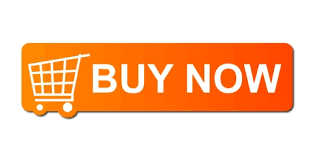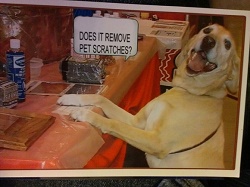 Pet owners love the Finish Rejuvenator
DON'T BE FOOLED BY IMITATIONS--
THE VICTORIAN HOUSE FINISH REJUVENATOR
ITS AS EASY AS 1-2-3.... to clean and repair your wood.
1. Shake it up-

2. Apply with 1/3 pad of soft #0000 steel wool saturated with Rejuvenator.
3. Wipe off all residue before it dries with a good absorbant Paper Towel
YOU ARE DONE! The shine you get will depend on what you started with- a high shine if it was high gloss, a matt shine if it was a matt finish-etc. No Oily Residue--if you see fingerprints or the finish is dull BUFF some more.
*KITCHEN CABINETS * ANTIQUES * WOOD FLOORS * FRONT DOORS WITH SCRATCHES OR A FADED FINISH
PANELING * WOOD WORK * BASE BOARDS *WINDOW SILLS * FINE FURNITURE *TABLE TOPS-GUITARS AND GUNS STOCKS
* PET SCRATCHES * DRY LIFELESS FINISHES * ALL RESTORED IN ONE APPLICATION. ALL WOOD- EVEN PRESSED WOOD. GREAT FOR TEAK, LEAVES NO RESIDUE. EVEN WORKS FOR FORMICA AND FIBERGLASS.
ATTENTION: REGULAR USPS GROUND ONLY--NO FLY MATERIAL..LOWER 48 UNITED STATES ONLY.
YOU WILL NEVER BE OVER CHARGED FOR SHIPPING. SHIPPING IS FIGURED ON THE TOTAL AMOUNT OF YOUR ORDER--
FYI-- WE DO NOT OFFER COUPON CODES--I KNOW THERE IS A SPACE ON THE CHECK OUT... ITS A TEMPLATE I USE AND CAN'T CHANGE MYSELF. BUT THERE ARE NO COUPONS. THANK YOU.
Use it once and it Lasts For Years!!! Not like anything you have ever used.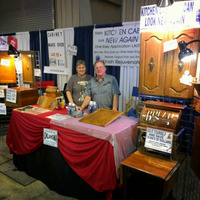 Ron and Doris Miller
Co-Owners for over 30 years.
THE VICTORIAN HOUSE PRODUCTS
victorianhouse08@gmail.com
P. O. Box 384
Skiatook, Oklahoma 74070
918-396-4636 PHONE OR TEXT
We appreciate your pictures. send them via text 918-396-4636.
Before and after shots that we can use on the website- even video if you have it. Thank you