The Victorian House Finish Rejuvenator is a Repair for all your wood.
WOOD Cleaner and De-greaser for Kitchen cabinets, antiques and wood furniture.
Dissolve greasy buildup and wipe it away. Restore the Original color and shine
Its not rocket science- The Finish Rejuvenator is a unique blend of oils and cleaners that will penetrate the original oil base finish. Eliminate and repair scratches and white rings from heat, steam or water damage.
Replacing the oil and will make the finish clear again so you will see the color or stain in the wood again.
One easy application and Results Last For Years! Its Magic!!
NO Added Color and No Wax. Not an everyday dusting oil. Your wood can look New again!

KITCHEN CABINET CLEANER SPECIAL-2 Finish Rejuvenator and 12 #0000 steel wool applicators.
ENOUGH FOR AN AVERAGE KITCHEN- 20 OR 25 CABINET DOOR
FOR MORE OPTIONS ON QUANTITY
1.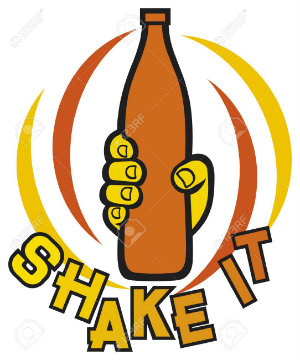 SHAKE IT UP.. 2. PUT IT ON .

.. 3. WIPE IT OFF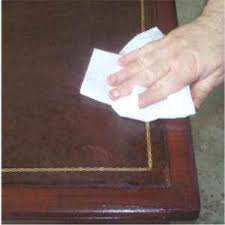 EASY!!

Buy direct from the manufacturer

. The Victorian House AUTHOR--DORIS MILLER
This Finish Rejuvenator is exactly as described---truly rejuvenating furniture! The investment of money and time are worth it. I LOVE the end result!

I was pleassnly surprised. My cabinets are a light maple and 23 years old. I was pleasantly surprised on how great the cabinets look. Like new. I have a ton of csbinets so finishing them is going to take awhile but I'm really happy how they are turning out.

We recently moved and used this product to clean all of the woodwork in our new house, as well as the old house. The wood absolutely shines and is smooth to the touch. I bought eight bottles all total and gave two of them away to friends that were so impressed! I highly recommend this product

This is a fantastic product, it works just as stated.

I call this my "Magic"! I had new flooring put in and the woodwork was very scratched. Used my "Magic" and the result is wonderful. No oily feeling, goes on easily and wipes off easily. I did the kitchen, 3 bathrooms and all woodwork a few years ago and it still looks like new. If a touch up is needed it is like new again. I highly recommend this product. It's a MIRACLE.

Amazing results on very damaged cabinets .

Victorian House Cleaner and Restorer

Great product. Works exactly as advertised. Already recommended it to my sister-in-law.

Finish rejuvanator highly recommend.

Omg, really wish I would have taken before and after photos. I love how this product works. Really easy to use and my wood looks fabulous. Highly recommend. Used it on kitchen cabinets and an outdoor wood bar. Just ordered the brass/copper cleaner for the bar rails. Will do before and afters.

I purchased this once before to clean up an old hall tree and it worked good. I did my kitchen cabinets and at first couldn't see much of a difference than if I had used a cheaper cabinet cleaner but now a year later I am very impressed how clean the cabinets still are, especially around the handles. Even above the stove it seems like the grease and dirt did not stick like before. I just purchased it again for vintage furniture from 1910 and it is bringing up the original look!

I purchased this product at a Home & Garden Show 4 years ago for our kitchen cabinets. I discovered it was best to remove the cabinet doors to apply it; therefore, it became a "to do" project. During Covid-19, I decided to use it. Wow, our oak kitchen cabinets look awesome!! I apply it outside on a table as it is a little toxic but the smell does dissipate over a couple of days. I am ordering more as I want to now finish the cabinets then our dining room table.

Beautifully restored original finish to bedroom furniture from years of wax/dirt build-up and smoke build-up that had masked original mahogany wood grain. People at Victorian House replied to all questions I had and were easy to work with in ordering.

I absolutely love this cleaner! I have told many people. I have done my kitchen cabinets that my grandsons hit with riding toys and I did a door that our dog scratched terribly! Everything looks great! Ordering more!

Great product. My oak cabinets in the kitchen look great.