The Victorian House Finish Rejuvenator is a Repair for all your wood.
WOOD cleaner and de-greaser for kitchen cabinets, antiques and wood furniture.
Dissolve greasy buildup and wipe it away. Restore the Original color and shine
Its not rocket science- The Finish Rejuvenator is a unique blend of oils and cleaners that will penetrate the original oil base finish. Eliminate and repair scratches and white rings from heat, steam or water damage.
Replacing the oil and will make the finish clear again so you will see the color or stain in the wood again.
One easy application and Results Last For Years! Its Magic!!
NO Added Color and No Wax. Not an everyday dusting oil. Your wood can look New again!

KITCHEN CABINET CLEANER SPECIAL-2 Finish Rejuvenator and 12 #0000 steel wool applicators.
ENOUGH FOR AN AVERAGE KITCHEN- 20 OR 25 CABINET DOOR
FOR MORE OPTIONS ON QUANTITY
1.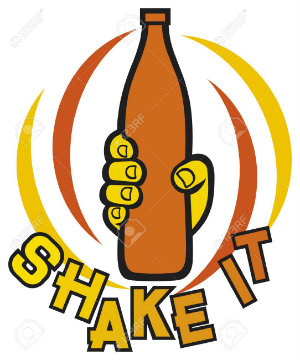 SHAKE IT UP.. 2. PUT IT ON .

.. 3. WIPE IT OFF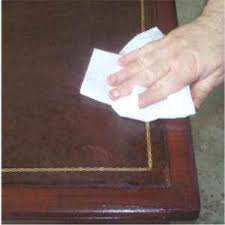 EASY!!

Buy direct from the manufacturer

. The Victorian House AUTHOR--DORIS MILLER
Victorian House Rejuvenator

This is the best product I have ever found to use on my scratched woodwork, or antique furniture. The scratches disappear and do not come back. I use the orange oil (buy it from Lowe's or Home Depot) to oil the woodwork. This is an amazing product.

Victorian House wood finish rejuvenator is super easy to use and does what it says. I just ordered my third bottle and have been very satisfied with the results. ### Thank You ...Send pics of your next project. Doris

I took a chance on this for some really dilapidated golden oak cabinets in a rental house we own. Didn't want to go through the hassle of painting them. Although I was dubious, this stuff works pretty much as advertised! A lot of the cabinets were completely faded even to the point of being whiteish, and this restored them to a very decent level considering their age. One caveat for my specific case is that if you have decades of grease buildup like I did, it is better to degrease some of bad areas with Simple Green or similar first. The restorer took out some/most of the grease, but some areas looked good and still had a greasy feel that I took care of with the SG. Definitely recommend. ****** Thank you. In the case of the really heavy buildup using any product other than the Rejuvenator can remove finish. The Rejuvenator should just be applied wetter in those areas and it Will dissolve even the Heaviest build up. Thanks again. Doris Miller

Our kitchen cabinets of 20 years were dirty. Not all of them, but the ones by the cooktop, sink & garbage bins were gross. This stuff worked! We needed the steel wool that we got in our kit, I also used an old credit card to scrape in the grooves. Our cabinets look like new. It was easy to use and did t require a lot of muscle.

Great product. Made my cabinets look like new. Easy to apply.

Product cleaned and restored 16 year old cabinets to like new condition. Easy to follow directions I highly recommend.

I just started on the kitchen cabinets. It's taking a lot of elbow grease. But I am seeing some progress. It's working better than everything else I've already tried.

Will let you know once I've completed and how it turns out :)

Victorian house rejuvenator

I worked for a dentist for over 30 years. A couple of years ago, he called and wanted me to fill in one day a week. So as you can tell, the office building is over 32years old. The dentist is an avid hunter, so on one of his hunting trips I took it upon myself to go to the office and use the Victorian House rejuvenator on all the woodwork. It was unbelievable the difference this product made in the appearance of the cabinets and such in our office. I have used this product in my home as well and have had friends ask me if I got new cabinets. I highly recommend this product if you want to clean the wood in your home and take away the scratches. The scratches don't come back and your wood will look like new. It is a timely process but worth every minute.

Love this stuff! Works, works quickly and easily, the wood loves it!

Victorian House Rejuventator

The best product I have ever used and it works 100%. I'm going to order more so I can do other things in my home besides cabinets. I tried it on oak door jams, etc. and did an excellent job as well. Why didn'[t someone come up with this sooner:) ****So Glad you Found us. We have actually manufactured The Victorian House Rejuvenator since 1981. Thank you.

Worked exactly as advertised would recommend to anyone cleans tough grease and dirt off the cabinets with out scratching

Used to remove 20+yrs of built up of "gunk" on my Hitchcock kitchen chairs & it did a great job.