GREAT FOR BIG JOBS OR JUST STOCK UP AND SAVE.
KITCHEN CABINET Cleaner, ANTIQUE Cleaner, FURNITURE Cleaner and Restorer..The Victorian House Finish Rejuvenator does it all!
KITCHEN CABINETS CAN LOOK NEW AGAIN. REMOVE GREASE AND GRIME AND RESTORE THE ORIGINAL FINISH.
Front doors to wood floors and everything in between!
Its not rocket science- The Rejuvenator is an oil base product that penetrates the oil base finish and repairs scratches and white rings by replacing the oil and making the finish clear again. LASTS FOR YEARS!!!
STOCK UP AND SAVE! 6 bottles of The Victorian House Finish Rejuvenator.
A great way to stock up for your upcoming jobs.
Stock your mall space or Sell at the flea market.
Makes great gifts too. SAVE MONEY AND ORDER TODAY.
1.
SHAKE IT UP.. 2.PUT IT ON .

.. 3.WIPE IT OFF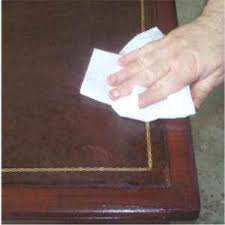 EASY!!
The Victorian House Finish Rejuvenator is Not a cover up this is a repair for your original finish.
(Bottles are not filled to the top for a reason--it must be mixed so shake well and often to keep it mixed.) Not for use for water base Paint.
Made in Oklahoma since 1981

Victorian house rejuvenater

Work s good

Furniture cleaner and restorer

Great stuff. Makes my old furniture look great again

The Victorian House Rejuvenator

I have been using this product for years and love it! Recently I used it in our store to redo all the showcases, and wood doors and It never disappoints. We also had a water break at the house and used this on the areas on our furniture including Antiques that received water damage and once again were very happy with the results. We had plenty extra for up coming jobs. I was happy to see it for sale on-line since I use to drive 90 miles to purchase this product. The Victorian House- Reply>> Thank you so much Cindy. You are and have always been our best advertising. If you want to send pictures you can use the 918 396 4636 number. Doris

The Victorian House Kitchen Cabinet Clenaer --Just the right size.

thanks for adding this selection. I often order the product so I know it works very well but even the 2 bottle special wasn't always what I needed for my job. I flip houses and buy and sell antiques so I use quite a bit. Thanks again..the shipping included really helps a lot on my budget.

Kitchen Cabinet Cleaner and so much more! Does The Job!!

Had ordered a single bottle and did spots all over the wood in an old apartment building in Okmulgee I am renovating. I have to say this is the only product I have ever ordered on line that did exactly what it says it will do. I ordered this Special and was very grateful for the Free Shipping. I found out that the product is sold here in town at the antique store so I have turned on several of my friends and family to the product. I will tell you this is a great product and its saved me a LOT of money and time. Thanks

Of course I bought a single bottle first but soon figured out that it was gonna work great on our renovation on an old apartment building in Okmulgee,Oklahoma. Love the fast shipping from a company right here in our home state. We have about 15 more apartments to do and the wood work is not painted--lucky us. We have found it easy to just do about a 5 foot section at a time and wipe as we go. The doors are all solid oak and the trim is mostly a pine with all original finishes. Excellent product. We got free Shipping which was a plus.